So you play Poker. That's great but really, who doesn't? It is the king of all table games. Sure Blackjack and Baccarat are great, but they can't beat Poker, can they? Of course not!
Even though everyone can be a Poker player, we have to ask ourselves what separates a regular from a professional?
Tournaments. Any Poker fan can play some hands, but tournaments are something else. They require tactic play and the ability to make good choices.
Today we are going to talk about what Bitcoin poker tournaments are and how they differ from the regular ones. Why Bitcoin? Well, read on, and you will find out!
What Is a Poker Tournament?
Really what is it? A bunch of guys going through different stages until only one finishes with all the chips in front of him? Well, kind of but not exactly.
If you have seen a live broadcast of the WSOP, then you already have a pretty good idea of how they work. It could either be a single table or many tables divided into different stages of the tournament where only the winner or a specified amount of top players are granted access to the following round.
Usually, only the very best player wins a money prize, but you will encounter tournaments that award two, three, or even more players for their final position in the competition.
Most Poker tournaments go like this. You buy-in, which means you buy a fee so you can participate in the tournament, and then as soon as enough players have gathered you are seated and the tournament kicks off.
Each player has the same amount of chips when starting. Your goal is to eliminate all other players on the table by winning their chips.
You may win the tournament instantly unless we are talking about a multi-round tournament. In that case, you would progress to the next stage's table where probably the same rules would apply as well.
Is Bitcoin Poker Tournament Different to a Traditional Poker Tournament?
This is a somewhat difficult question to answer as it depends on which Poker variation we consider. Let's assume we are playing Texas Hold'em which is the most popular type of Poker in the world.
Yes, in that particular case things would be very different. First and foremost, Bitcoin is a cryptocurrency so you can instantly guess that it would have to be used online. Thus Bitcoin Poker tournaments are held online, and that is the most prominent difference when we compare the two.
Secondly, it's the currency. At the time of this writing, one bitcoin is equivalent to almost $6,000. Some online casinos would give an amount like that one and even higher to the winner whereas in real poker tournaments the prize pool usually is in the couple thousand mark.
Unless we are talking about an official big tournament. In that case, the prize pool can reach hundreds of thousands or even millions of dollars.
Player count is also a lot different. Physical tournaments may consist of up to 50-100 people in most cases. Imagine that number to be 500 or 1,000. It would be such a pandemonium!
Now, in the example of Bitcoin being used as the primary currency of the tournament players from all over the world would be eligible to join as not a real venue is required to hold the tournament. Some players participating in such tournaments can be as high as 5,000-10,000 players. Pretty crazy, right?
Then you have the rules that apply to the type of game currently used in the tournament. In real life Poker, the dealer can be one of the players in each turn. When playing online, there is a specific person who doesn't take part in the actual game. His only job as the dealer is to deal cards to the players, handle bets, and place the other five cards down.
Various other rules may change too. The number of used decks, the minimum, and maximum bet amount limits, how fast the small and the big blind gets increased as well as many others of the same nature.
Different Types of Bitcoin Poker Tournaments
This query shouldn't bother you much as most major online casinos offer a great variety of Poker tournaments based on all kind of variations of the game. First, there are the regular tournaments. You would have to purchase a ticket or buy-in to gain permission to take part. Most tournaments start that way, but not all of them are similar when the cards start going around.
Remember earlier we talked about how tournaments can take place only on a single table or they can be multi-table ones? In most online casinos the latter will occur on a regular basis. Single table tournaments take place on a daily basis as they are just too easy to organise and don't require much of your time.
On a weekly or monthly basis multi-round Bitcoin Poker Tournaments will be held. The number of players participating can be in the hundreds or even thousands. This kind of tournaments can take as long as two to three days before being completed. However, taking part in these can be worth your time as the prize pool is much higher than the daily single-table ones. The multi-round ones are often referred to as Shootouts.
Another popular kind of tournament you will see both in real life and online are the Sit n Go's. Each player pays a specific amount of money to buy a seat on the playing table. Everybody starts with the same number of chips in front of them. Your target is to eliminate all of your opponents and win their chips. Doing that will make you the winner of the Sit n Go tournament.
These are not to be confused with the single table ones as there; users can many times choose some chips they are starting with based on the money the buy-in with. Although this happens very rarely, we are still obliged to inform you about it.
Last you have the fan favourite Freeroll Poker Tournaments. If you want to participate in one of these, then you wouldn't have to pay any money at all to buy-in. There is a free entrance. Why are they so great? You can win money out of nothing, that's why!
Although, prize pools will be remarkably smaller than those of the real tournaments going on in the online casino. Still, they are an excellent way to earn some extra cash without getting in any risk whatsoever.
The Best Casinos That Offer Bitcoin Poker Tournaments
You are in luck because, after some time researching, we finally came up with a selection of the three best online casinos that hold Bitcoin Poker Tournaments. Without further ado let's take a quick look at them.
Ignition has been around for less than two years but has quickly managed to get many online gamblers heading its way. The reason for that is that they accept Bitcoin and their rewards system is just too damn amazing to pass. They also organise freeroll tournaments all the time so be sure to check them out as soon as you can, and we can guarantee you that you will not waste your time if you participate in one of them.
This is a Bitcoin-only online gambling platform that most of its users like for their excellent and continuous Poker tournaments. The casino offers you a first deposit 100% match bonus up to 5BTC which in the time this article is being written is equivalent to almost $20,000. So we guess it's pretty tempting to join some of them. They also hold Freeroll Bitcoin Tournaments on a daily basis that you can join as well.
They are known for the Poker tournaments they hold. Sit n Go's are mostly their thing, but they organise various other tournaments both on a daily and a weekly basis. Furthermore, each month some pretty big ones are taking place as well with prizes over $250,000. Don't waste any more time boys, get on the Bitcoin Poker Tournament train.
Conclusion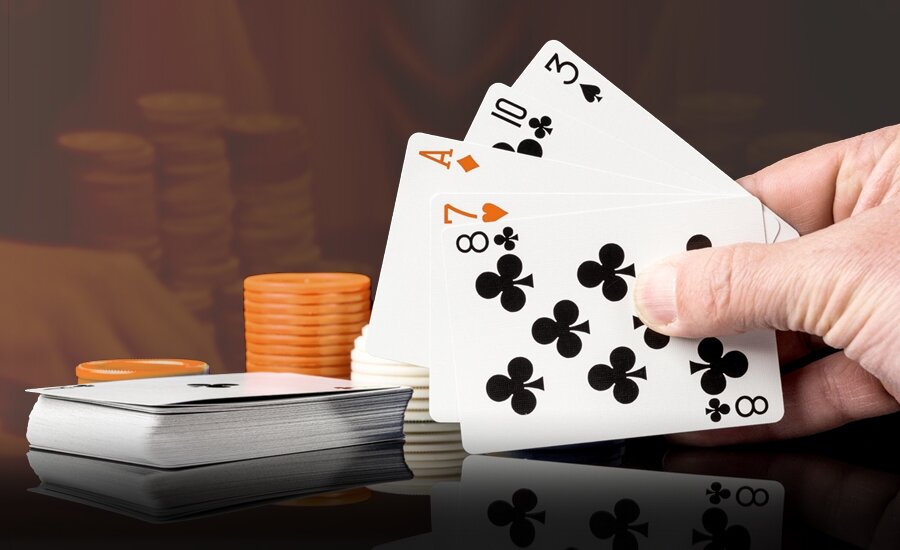 Using Bitcoin to gamble on the Internet and especially to play on Poker Tournaments is fantastic and can be rewarding as well. We showed you three of the best places you can find Bitcoin Poker tournaments and now it is your time to shine.
Always remember to play responsibly and without the urge. No without letting any more time go to waste get out there and start gambling. May you win every hand you place a bet on.
Good luck on your online Poker adventures!